Our website uses cookies. By continuing to browse our site you are agreeing to our Cookie Policy.

Plantweb Optics Analytics Asset Analytics
Real-time monitoring of your critical assets.  Utilizing process and operational data in a single analytics engine that reports diagnostics, trends, root cause analyses, and recommended actions real-time via a user friendly portal.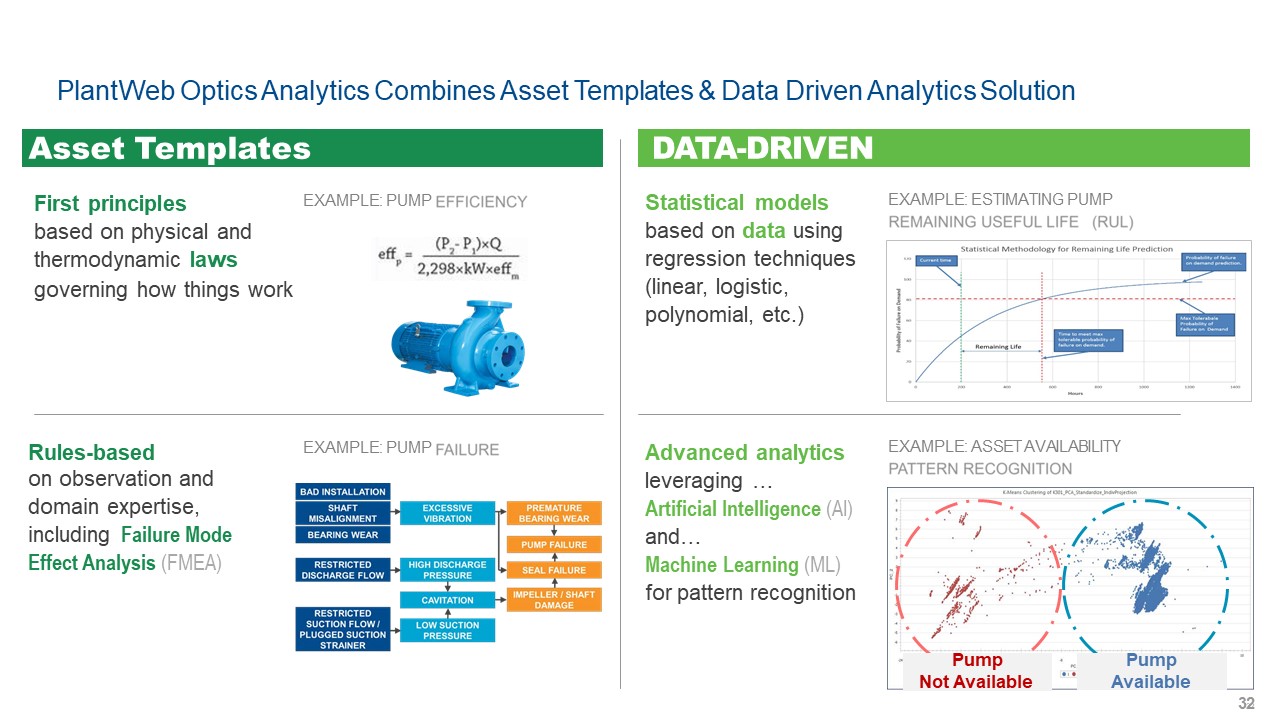 Plantweb Optics Analytics takes away the burden of processing millions of data measurements, lab data, simple and complex events and automatically extract knowledge and predictive models, identify optimization opportunities and behavioral patterns.
Pre-Configured Asset Modules
Centrifugal Pump with Fixed Speed
Centrifugal Pump with Variable Speed
Stream Turbine without Condensation
Stream Turbine with Condensation
Reciprocation Compressor
Centrifugal Compressor
Heat Exchanger
Electric Generator
Electric Motor
Get in touch with an expert, find your nearest office location, or send us a note about your next project!
Data Driven Analytics
First Principles - Physical and Thermodynamic Laws
Rules Based - Failure Mode Effect Analysis (FMEA)
Statistical Models - Utilizing regression techiniques
Machine Learning - Artificial Intelligence and pattern recognition
Methodology
Automated Knowledge Capturing – Clean dataset, build models and interpret them
Beyond Analytics – Determine relationship between dynamic behavior of the plant and complex events
Online Deployment – Real-time visibility and insight into operations